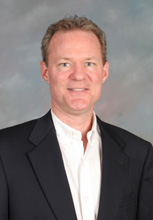 Kevin Brimhall founded JFD Performance Solutions in 2003 to 1) help companies align their people and processes with their goals to achieve improved results and 2) help individuals reach more of their potential. Our focus is on team and individual performance, business development and organizational effectiveness...assisting companies achieve a profitable and customer-focused advantage to compete in a rapidly changing environment. It's all about helping people succeed, and when they do, so do their businesses.
PROFESSIONAL SUMMARY & QUALIFICATIONS

Certified Personal and Business Coach (CBC)
Certified Leadership Development Professional
Certified Professional TriMetrix HD Analyst
Certified Professional Motivators Analyst (CPMA)
Certified Professional Behavioral Analyst (CPBA)
18 years experience with five General Electric (GE) businesses leading marketing, sales, service, business development and operations teams. Achieved Executive Band Level (attained by only ~ 1% of GE employees). Awarded business excellence awards and GE stock options for exceptional performance eleven times.
MBA - The Wharton School, University of Pennsylvania. Established Wharton Club of the Triangle (NC); inaugural Alumni Club President, 2004-2007.
Profit & Loss responsibility - led $10 million P&L while a regional sales and service manager for GE Medical Systems (now GE Healthcare)
Owned and operated a retail location for a Top 50 national franchise. Sold store at a profit after three years of operation.
Advanced through GE Corporate "Crotonville" professional development curriculum - leadership, management, business strategy, mergers and acquisitions, Six Sigma quality, sourcing
Certified Six Sigma Green Belt - achieved during GE tenure
BS, Industrial Engineering & Operations Research - Virginia Tech
Professional Coaching Affiliate of Trusted Advisor Network (previously Resource Associates Corporation) - One of over 300 affiliates worldwide
Approved Value-Added Associate for TTI Performance Systems (a Training Industry Top 20 Assessment & Evaluation Company)

Registered Affiliate Partner with Pearson TalentLens. Achieved certification (Top 10%) in 2016 from Pearson's Critical Thinking University
Approved Development Professional of the Institute for Personality and Ability Testing, Inc. (IPAT)
People often ask: What does "JFD" stand for?
It is the first letter of Kevin's wife and children's middle names. Having "JFD" as part of the company name helps keep us grounded and our priorities in proper perspective.
OTHER INTERESTS & INVOLVEMENTS
Numerous community service and volunteer activities - current and past work with organizations such as Wake Interfaith Hospitality Network (WIHN), The V Foundation, Special Olympics of North Carolina, Junior Achievement, Food Bank of NC, Habitat for Humanity, Brown Bag Ministries, Raleigh Tennis Association, Boys & Girls Club, Future 4 Kids, Communities In Schools, and the North Carolina Graduation Project
EntreDot - business mentor with entrepreneurs to help them develop their business ideas, find the resources they need, and advise them on how to successfully manage their businesses.
Greater Raleigh Chamber of Commerce - membership, leadership, committees, activities & events
Good Shepherd Lutheran Church - church council officer, task force and ministry team leadership, youth mentor
Council for Entrepreneurial Development (CED) - membership, committees, contributing writer, webinar host and facilitator
Leads seminars and speaks on a variety of professional and personal improvement topics.
Frequent author of articles and blogs. One of a small percentage of thousands of authors to attain the "Platinum Expert Author" level at EzineArticles.com. Recognition is based on quality of submitted articles.
Also enjoys family time, reading, traveling, cycling, tennis, and other sports and outdoor activities
---
Share this Page: